Posted: Monday, January 15, 2018 11:26 AM
---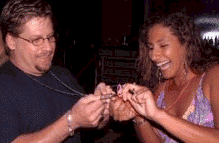 It's BACK! The amazing INTERACTIVE Social Event you have been hearing about! It is THE Ultimate Icebreaker Party™. Come on out and join LockAndKeyEVENTS.com, the world's largest organizer of Lock and Key Parties and grab a cocktail and get ready to Unlock Your Possibilities™!
SUGGESTED AGES: 27+



HOW IT WORKS
Women get locks, guys get the keys
Your goal is to match the right lock with the right key
Do it and get a ticket for the prize drawing, more tickets = more chances!
You then get a new lock or key and go back into the fray to repeat the process
Throughout your quest you'll a lot of great people of the opposite sex all in 1 night! How cool is that?
WHERE: Brick House Dueling Pianos
WHEN: Friday, January 26th, Check-in begins at 6:30 PM, Party starts at 7:00 PM, prize drawing at 9:00 PM.
ADDRESS: 6235 Guilford Ave, Indianapolis, IN 46220
LOCATION PHONE #: (317) 964-0786
LOCATION WEBSITE: Brick House Dueling Pianos
HOW MUCH: $22 to Prepay w/ Promo Code BACKPAGE, PAY AT DOOR: $27 w/ RSVP, $32 w/o RSVP.
INCLUDES: 2 FREE EXTRA RAFFLE TICKETS (PrePaids ONLY) COMPLIMENTARY APPETIZERS (Fingers Foods) FROM 8PM-9PM and MULTIPLE DRINK SPECIALS!, Great Prizes (Over $500), Free admission into Ike and Jonesys (No Additional Cover Charge to stay after!) , the opportunity to massively mix, mingle, make new friends, & who knows what else!

http://www.LockAndKeyEVENTS.com/IND

FIND your VALENTINE at our PRE-VALENTINE'S EVENT on JANUARY 26TH!!
INCLUDES: COMPLIMENTARY Appetizers
(finger foods) (from 8:00-9:00 PM)
Co-Sponsored by:


PRIZES YOU CAN WIN ON JANUARY 26TH
Every time you unlock, you can win prizes such as:
One $50 CASH Prize!
One - Gift Certificate to The Melting Pot ($50 value)
One - Gift Certificate for a Craft Studio Session (pottery, painting, etc.) at Craft & Cork ($70 value)
One - Black Acre gift certificate plus 1 growler ($15 value)
One - $20 Gift Card for City Barbeque
4 - tickets to any ComedySportz Match on a Thursday, Friday or Saturday from Comedy Sportz Match (CSZ) Indianapolis ($64 value)
Complimentary Admission tickets to Pre-Dating Speed Dating Events ($35 value)
One - "Locksmith Award"(for whoever opens the most locks or gets unlocked the most) from Lock and Key Events (Package Value $60)
Complimentary Admissions into future Lock And Key Events ($27 value each)

And more!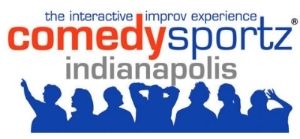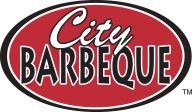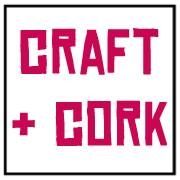 SAVE $5 by pre-paying online (or over the phone) using promo code BACKPAGE. If you have any questions contact Kim, your Party Host at:
email Indy@lockandkeyevents.com for more information.
or visit:
http://www.LockAndKeyEVENTS.com/IND
Unlock Your Possibilities
Fun Parties, Great Prizes & Quality Hardware!
877-565-3836

Can't make it this time? Click Here to Join Our Mailing List!
6235 Guilford Ave, 46220
google map
|
yahoo map
• Location: Indianapolis, Indianapolis, IN

• Post ID: 33872637 indianapolis